It's not written by me, but i thought it's a good summary anyways

---

The title Silver Spoon, Sterling Shackles means that although the wealthy has resources and opportunities, there are still restraints in place that prevent them from doing what they want. After watching the whole series, I think that this title is more apt than Prominent Family as it correctly describes the cast of characters.

Well, there's too many characters to write about and I forgot some of the points I had to say, so I'll just write down a few sentences for each of the characters.

Chung Family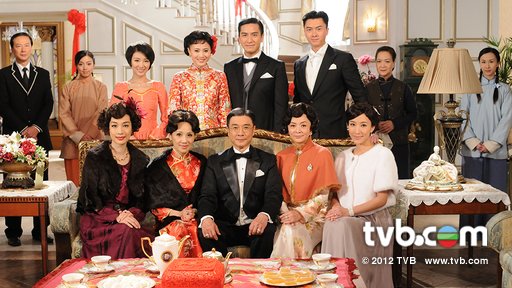 Chung Cheuk Man is a jerk, but I still felt sorry for him in the end. Damian portrayed him very well, and the scene when Sum Lan died was heart breaking.

I have to admit, I didn't like Sum Lan in the beginning because she was mean to Chi Kwan, but her character probably suffered the most. She had to watch her husband marry three other women, her daughter in law slept with another man, and the family was almost broken. Although she was paralyzed for the few remaining episodes, Mary Hon did a wonderful job.
Yee Yin finally got her freedom, but she didn't appear in the last few episodes, so it was like she was forgotten. I liked Idy's portrayal, much better than when she was in Catch Me Now.

Elena did a great job with Yee Fong, especially during the trial scene. It's sort of weird how some man would court her so soon after she divorced Cheuk Man, though.

Chi Kwan was a strong, independent character, but she was too in love with Cheuk Man. I would have liked it if she didn't agree to marry Cheuk Man again, but people have their flaws. Also, it may be my bias, but I think Tavia is the only current fa dan able to play this role.

It's unbelievable what a good guy Kai Sun is. Kenneth gets another good guy role again, but he's good at it. I just wish Kai Sun would man up and beat up Mok Shui a few times.

In the beginning, I actually thought Kai Yip was a gentleman, especially how he treated Choi Yuet at first. Of course, his character has his flaws, but I felt sorry for him the whole time. The scene where he poured out his heart and then ran away from Damian was heart breaking.

Ho Yee didn't suffer much in comparison to the rest of her family and there wasn't that much of a focus on her. She's a cute character, though.

For the second half of the series, I forgot that Yee Fong's children existed. I bet the rest of the family did, too.


Others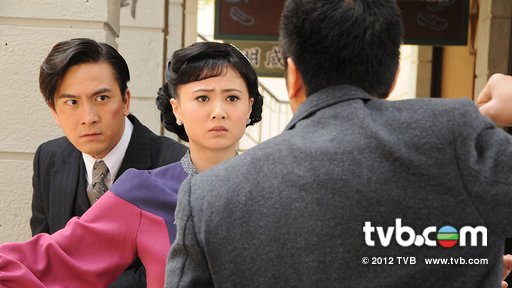 I thought I would love Siu Yau forever, but her character took a change for the worst. It was a weird transition for her to cheat on Kai Sun, but I guess the scriptwriter wanted to move the plot along...Rebecca did well for her first role, though, and I anticipate her next series.

Let's just say that I was not glad that Muk Shui lived in the end.
I liked Adrian Chau as Tat Chi. It was sort of unrealistic how unwilling he was to change for Ho Yee, but their relationship was sweet anyways.

Ben did a great job with Chai Yat Fai as always. It was unexpected of Yat Fai and Yee Yin not to end up together though.
It seems Siu Yu was forgotten at the end, too. Bella Lam is really cute haha.